Reserveren
Wil je dineren?
Reserveer dan online een tafel. Dit kan tot maximaal 6 personen.
High Wine, High Beer, High Gin en High Cocktail is dagelijks uitsluitend mogelijk tussen 16.00 – 20.00 uur. (Het is niet mogelijk om de gerechten van de High's aan te passen, er wordt uitsluitend rekening gehouden met allergenen)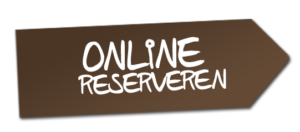 Wil je met een grotere groep dineren?
Neem dan even contact met ons op via info@mojoswaagplein.nl of via 072-5207608.
Ook reserveringen voor een High Wine, Beer, Cocktail of Gin ontvangen wij graag telefonisch via 072-5207608 of geef het aan bij je online bestelling.